Configuring Windows98/ Windows98 Second Edition for Pasty.NET

1. Right Click on My Computer, and then click Explore

2. Click on Control Panel

3. Double-click on Internet Options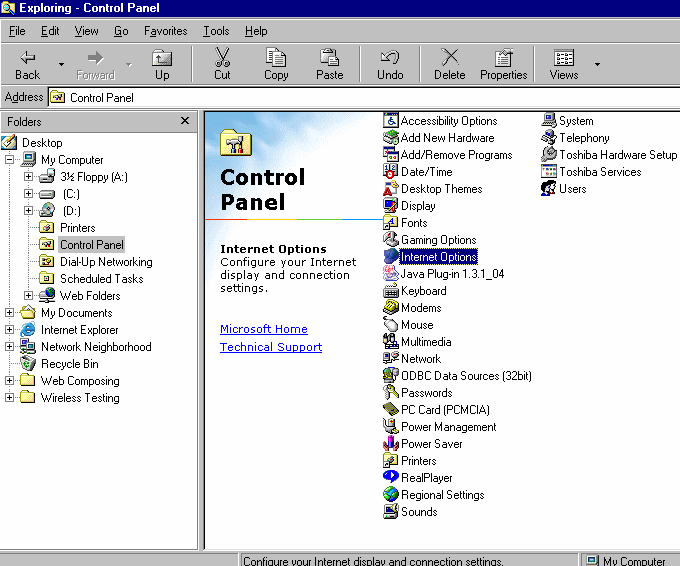 4. In the window that opens (Internet Properties) you will see a place to type in your home page
Type "http://pasty.net/" as your home page.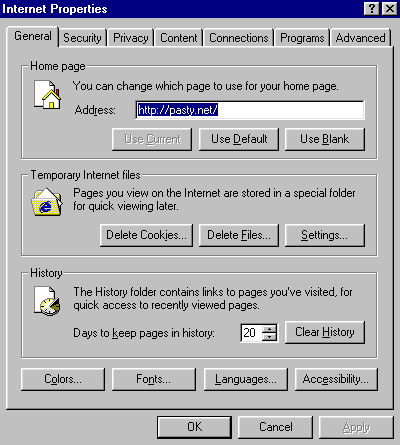 5. Next, click on the Connections tab. Then, click on Setup.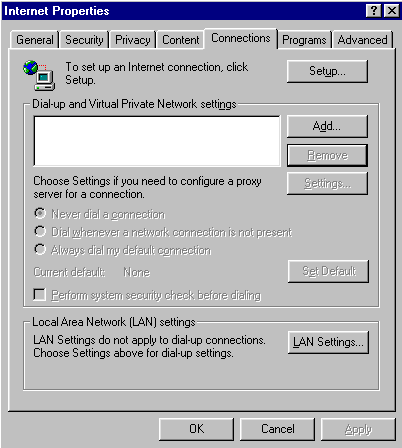 6. This will open a Wizard that will step you through creating your dial up connection. In the first window
of the wizard, you will be asked to choose an option for your connection. Check the last selection to set
up your connection manually, and click Next.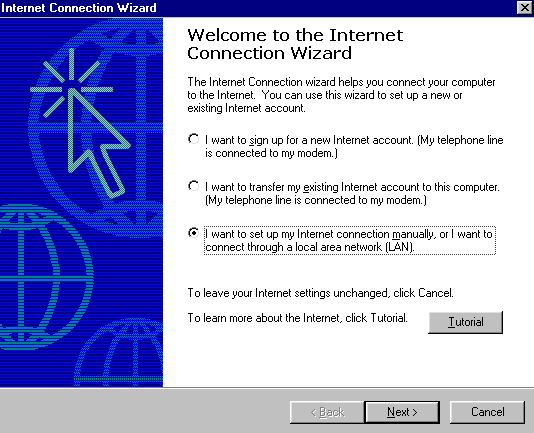 7. Select the first option to connect with a modem, and click next.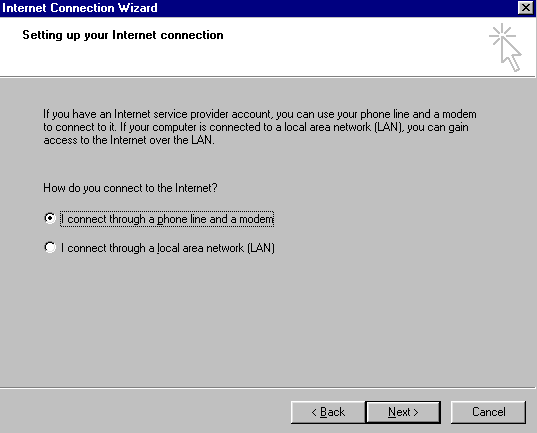 8. Select your modem that you will be connecting with, and click next.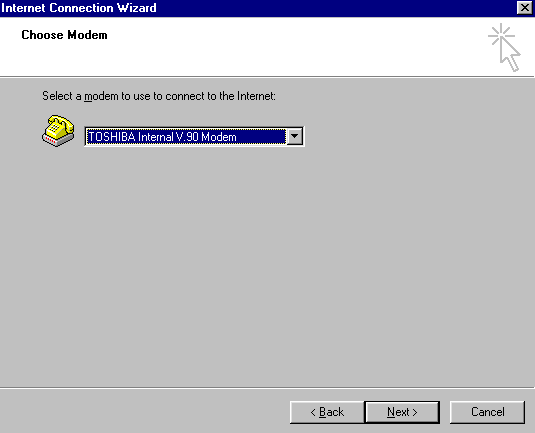 9. In the following window, uncheck the box labeled "Dial using the area code and country". In
the Phone Number box type 337-2591, and click next.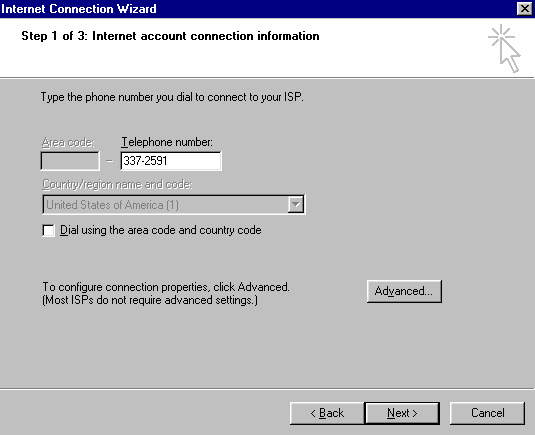 10. Enter your username and password, then click Next.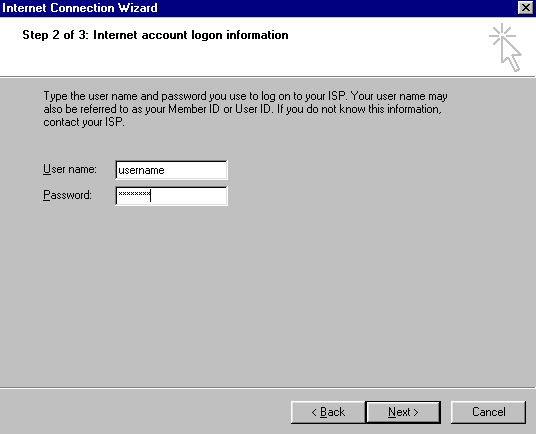 11. Enter Pasty.net as the name of this connection.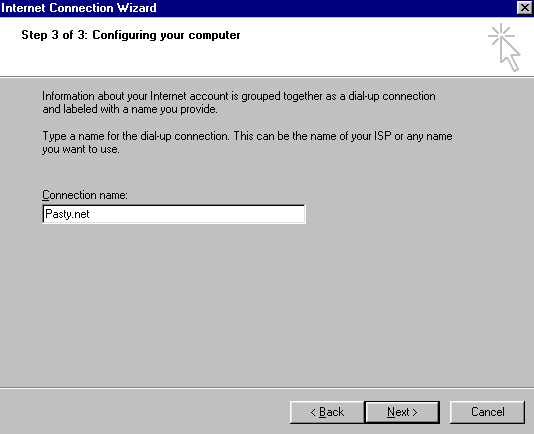 12. The wizard will ask if you would like to set up a mail account at this time. Select Yes.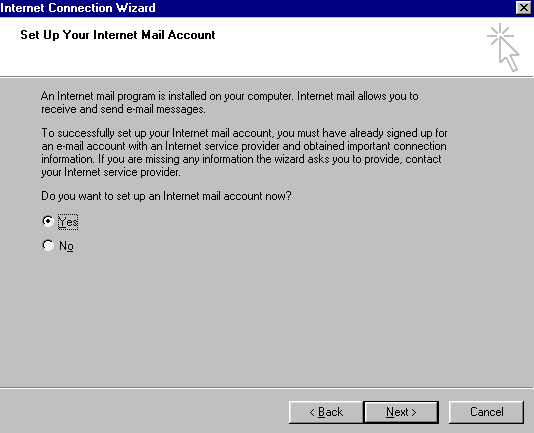 13. Type your name in the following box, and click next.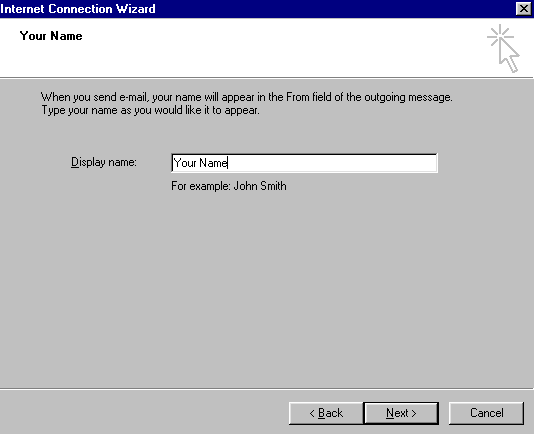 14. Type your Email address in the following box.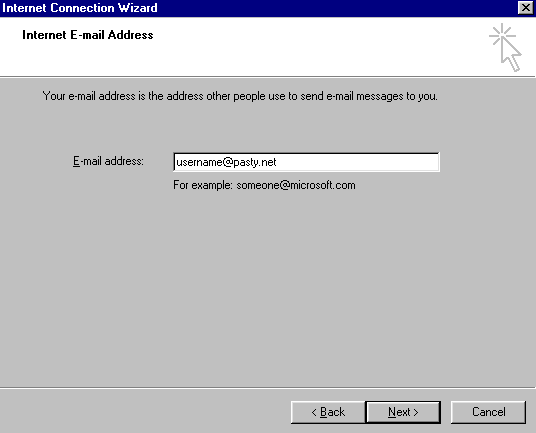 15. Type in the Email Server Names as indicated in the boxes below, and click Next.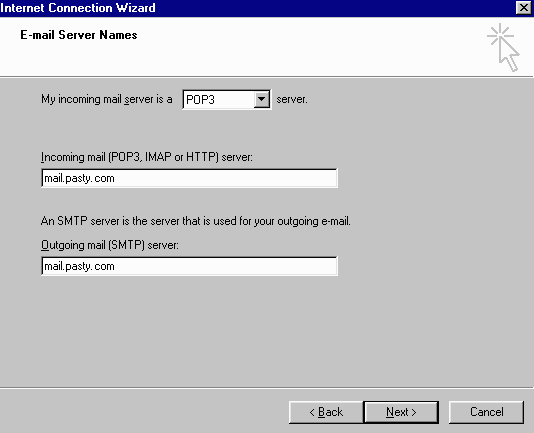 16. Enter your account name and password, and click next.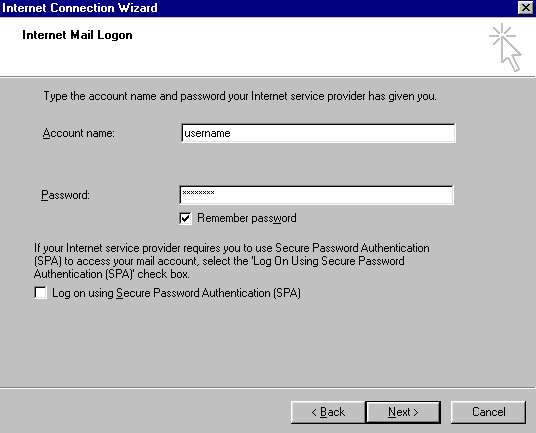 17. Uncheck "Connect to the internet immediately", then click finish.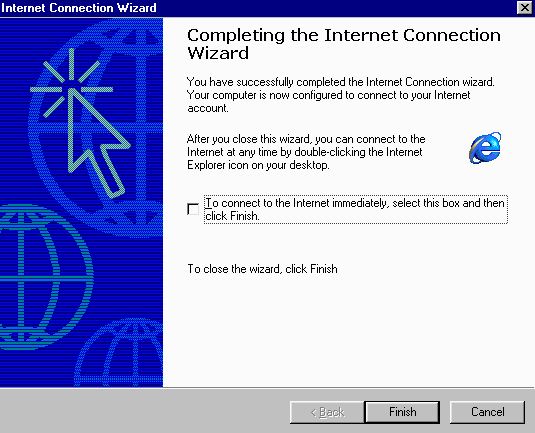 ___________________________________________________________________________________
To create a shortuc to Pasty.NET on your desktop
1. Right click on My Computer, and click explore
2. Highlight Dial up Networking on the left, then right-click Pasty.net on the right and select Create Shortcut.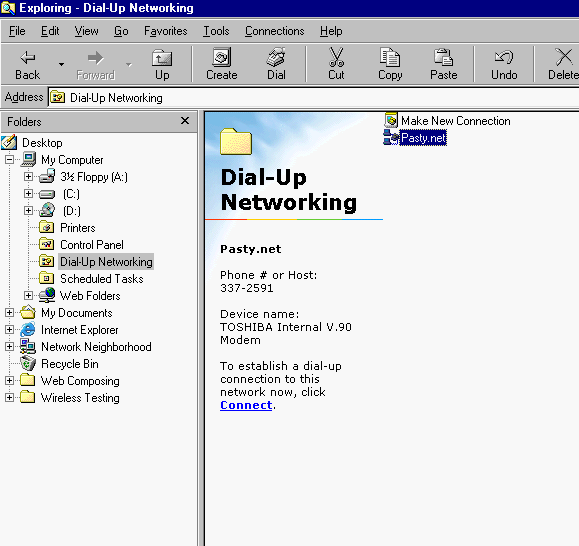 3. Windows will tell you it can't create a shortcut in the current location, but will offer to make one on the
desktop instead. Select Yes.


________________________________________________________________________________