This example is for Outlook Express. You will find settings in other programs to make the same changes (such as Thunderbird and Apple Mail).

1) - On the Servers tab, check the box that says "My server requires autentication"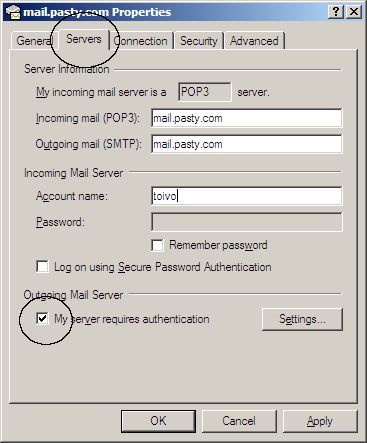 2) - On the Advanced tab, check both boxes indicating:

"This server requires a secure connection (SSL)"

Also change the port numbers for Outgoing and Incoming to 465 and 995 respectively.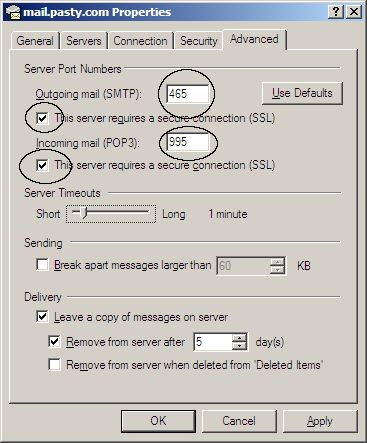 Call support if you have problems or questions, 337-0569.